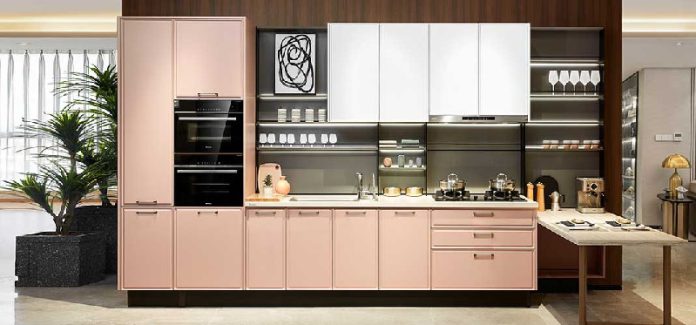 Mencoret.com – A one-wall kitchen layout is a great way to save space and create a more open floor plan. This layout is also popular with condos, lofts, and smaller homes. All cabinets are located along one wall of the kitchen, which makes it easy to maneuver from one area to another. This design is also cost-effective and requires minimal construction materials. Its open design allows for easy access to appliances and sinks.
The Perfect Solution for One Wall Kitchen Layouts
A one-wall kitchen layout can be incorporated into an existing house design easily. It produces a seamless transition while keeping all major kitchen functions within a few feet of each other. The only drawback is that it may not be as attractive to buyers, who typically prefer larger kitchens. One-wall kitchens may also be more difficult to sell than other types of kitchen layouts. A one-wall layout might be the perfect solution for your home, but remember that one-wall kitchen layouts are not always the best idea.
A one-wall kitchen layout can look very clean and modern. To create a minimalist design, you can use white paint for the walls, ceiling, and box separating the appliances from each other. Stainless steel bar stools and an island also add to this futuristic theme. If you want to make your kitchen feel warmer, you can also add crafted wood flooring and a mounted wall accent.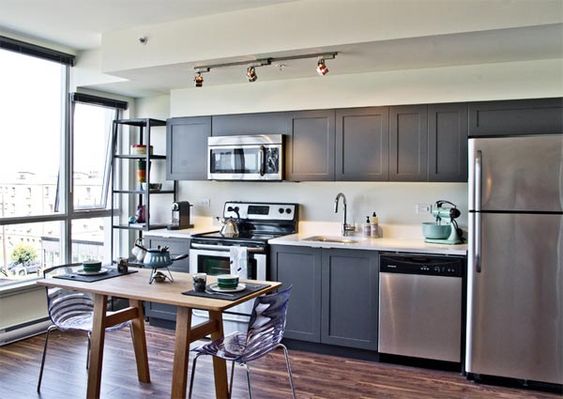 When planning a one-wall kitchen layout, consider the size of your kitchen and the number of kitchen appliances. In a smaller space, you can save money by purchasing a smaller countertop. You can also use an old kitchen appliance instead of buying new ones. You can also make use of your kitchen table, which serves as an island. It will act as an ideal space for cooking and cleanup. Its flexibility also makes it easy to incorporate other areas into the kitchen design.
A Good Choice with the Right Color
For a contemporary look, a one-wall kitchen layout with an island is a good option. The kitchen island will add additional countertop space without compromising mobility. It will also add depth to the kitchen. Lastly, you can choose between contrasting colours for your cupboards. These colors will go well with your floor tile and your cabinets. The colors will make the room feel more spacious. You can even add contrasting wooden accents.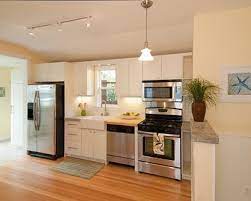 If you like to cook, bake, or socialize, you'll love this one-wall kitchen layout. It is an ideal way to incorporate fun and bright colors into your kitchen. In this layout, you can also make room for a small dining table. You can also make use of built-in storage for spices, or a refrigerator. You can also place a refrigerator anywhere you want. And because it is open, it makes your kitchen feel larger and more open.
U-Shaped One Wall Kitchen Layout
Another one-wall kitchen layout is the U-shaped layout. This layout is great for large kitchens. It allows two cooks to work together at the same time. In addition, this layout is the perfect example of the 'working triangle.' It also divides the space between the oven and the stove.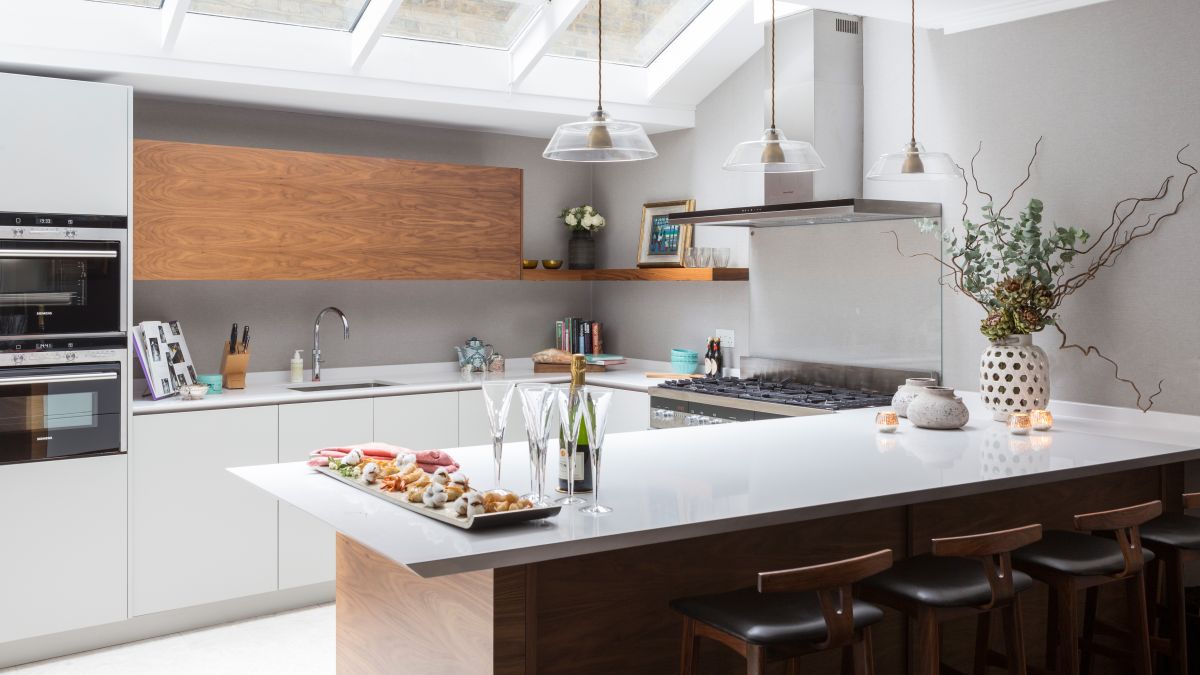 A contemporary one-wall kitchen is a great way to maximize space. Featuring dark-stained cabinets and mosaic tile backsplash, this layout efficiently utilizes the space available. It also allows for the addition of a breakfast bar and a separate workspace for guests. In addition to these advantages, one-wall kitchen layouts are very easy to install.