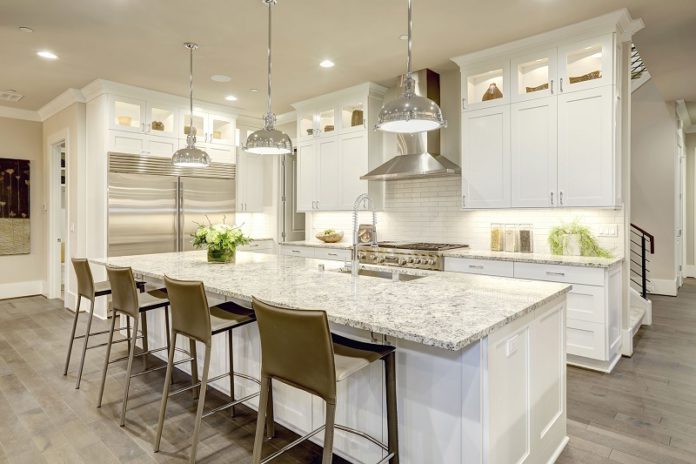 Mencoret.com – When you are looking for unique countertop ideas, you will find many things to consider. There are various options out there, from the natural materials that can be used to the more industrial options. You may want to consider things like cork, soapstone, or even recycled wood. And there are lots of choices when it comes to the countertops themselves, such as granite, quartz, and ecountven epoxy.
Kitchen Tidying Ideas with Quartz Countertops
If you are looking for a way to spruce up your kitchen, quartz countertop ideas are the answer. Quartz is a durable and low maintenance material. It is also available in a variety of patterns, colors, and designs. Choosing a design style can be intimidating. Whether you are working with a modern or traditional style, you will want to pick a style that suits your personal taste.
Quartz countertops offer the look of high end stone without the price tag. They are durable and can last for decades. A Silestone countertop is a perfect aesthetic for your kitchen. It is a non-porous material that resists staining. With a wide variety of colors, patterns, and textures, your countertop can be the centerpiece of your home's design.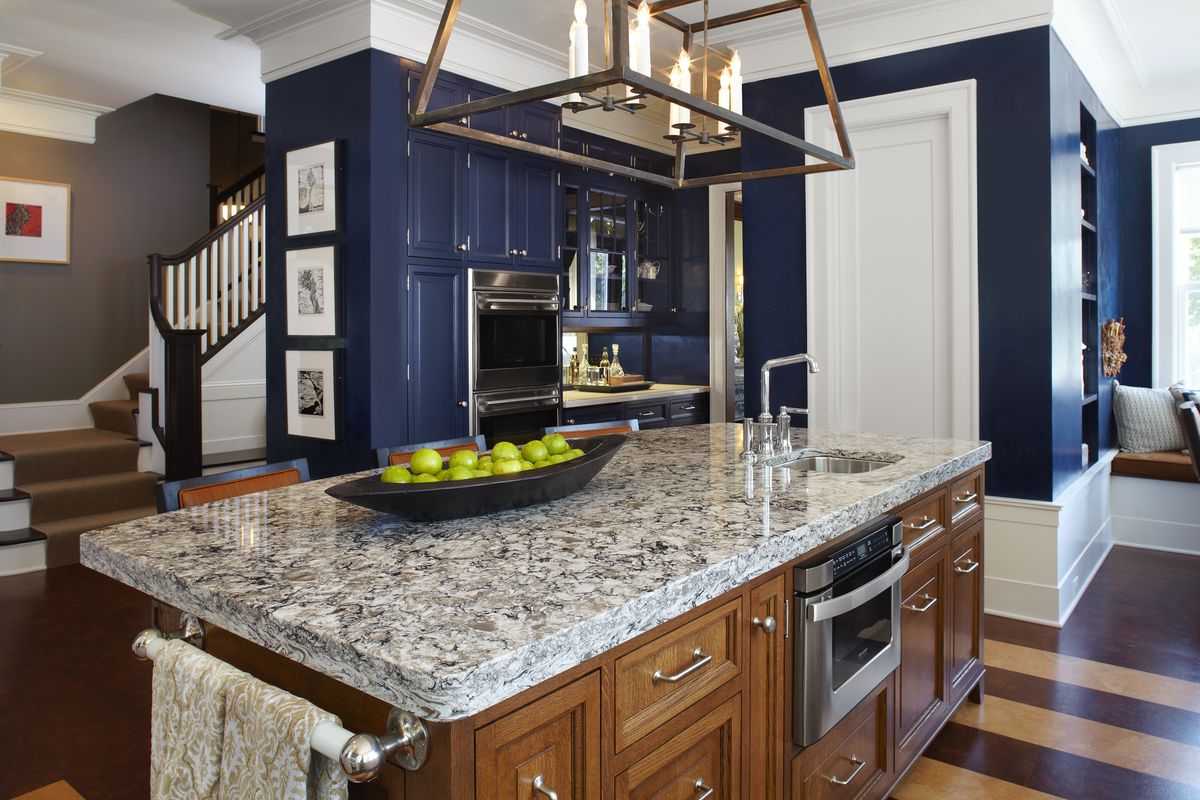 Silestone is a hybrid surface that combines natural quartz and premium minerals. Each slab is unique. And, with its versatility, it's easy to create a look that matches any style. Silestone countertops can be custom-designed to your specifications. The slabs are available in three different textures and thicknesses. This allows you to choose the texture that best suits your decor.
Have a Beautiful Table That Won't Chip or Scratch
The advantages of epoxy countertops are many. For a relatively small price, you can have a beautiful countertop that will not chip or scratch. And they are also easy to clean. You can even disinfect them. However, epoxy counters can be tricky to install. Depending on the type of epoxy, you may want to consider hiring a professional. A team of experts can do the installation for you.
Epoxy countertops come in a variety of colors, finishes, and styles. They can be as simple as a plain white, or as colorful as a galaxy-themed counter. When choosing a countertop for your home, you may want to choose a unique soapstone countertop. These are low maintenance and durable. However, you should know that the color will change over time.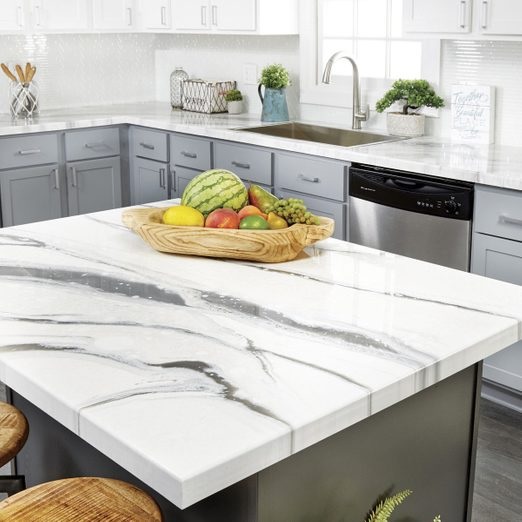 Soapstone can be colored from light to dark. The colors can range from blues to greens. There are also several shades of grey. This allows for more versatility when matching your new countertop with your cabinets. The best way to care for your new soapstone countertop is to be proactive. You can use mild household cleaners to keep it free of dirt and stains. If you notice any nicks, you can lightly sand the surface. A food-grade mineral oil can also be used to fix minor scratches.
The Best Way to Add Unique Charm to the Kitchen
Reclaimed wood countertops are a great way to add unique charm to your kitchen. They offer a rich history, a beautiful array of colors, and are easy to install. Plus, you can also save trees by choosing reclaimed wood. Reclaimed wood can be found in many locations. Some sources include old barns and log cabins. It is usually in oak or pine. These wood slabs can have nail holes, disintegrated knots, or insect scars. Reclaimed wood countertops are a great way of bringing the warmth of the outdoors into your home. You can use it in your kitchen, as a table top, or even as a seat. Marble is an elegant material that can be used to create a unique countertop design. Its beauty and durability makes it a great addition to any home.
There are various marble colors and styles. One of the most popular is Calacatta Gold marble. The golden color and gray veins make this stone stand out. However, it is also very expensive. If you want a more cost-effective option, cultured marble and Statuary marble are less expensive alternatives to Calacatta Gold. These stones are made from a combination of marble dust and plastic. Cork is one of the greenest kitchen materials available today. It is harvested from the bark of cork oak trees. This material is not only eco-friendly, but it is also durable. A cork countertop will last for a long time if it is properly maintained. Moreover, it can absorb noises and make your kitchen a quieter place.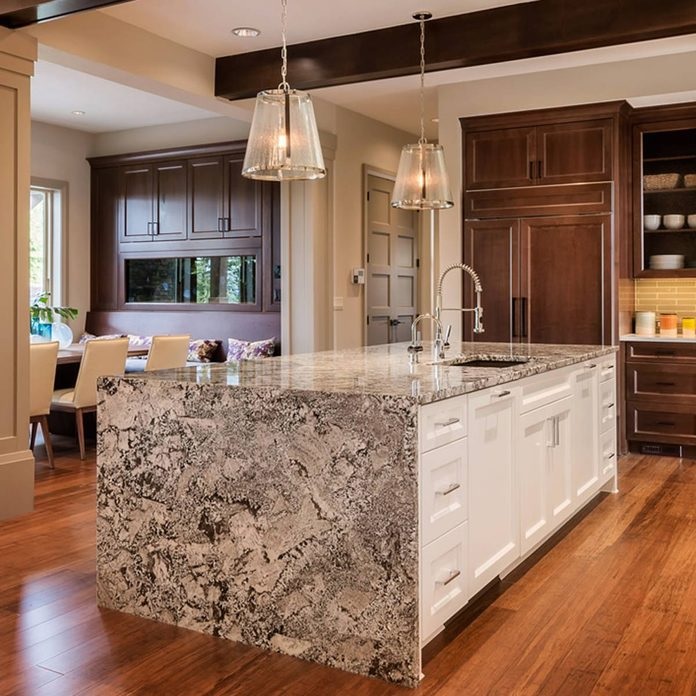 One of the major benefits of a cork countertop is that it does not contain toxic fumes. In addition, it is durable and easy to clean. If you're looking for unique countertop ideas, you may want to consider ThinkGlass. They're a company that's been around since 1999, so they're well-established. But they're also the kings of the thermoforming industry, so they can make custom designs and sizes. As a result, you can get countertops in all sorts of shapes, colors, and textures. From a smooth surface to a raised bar, ThinkGlass has you covered. And what's more, they're environmentally friendly. In fact, they're made from recycled glass, which is a major win in the green department.