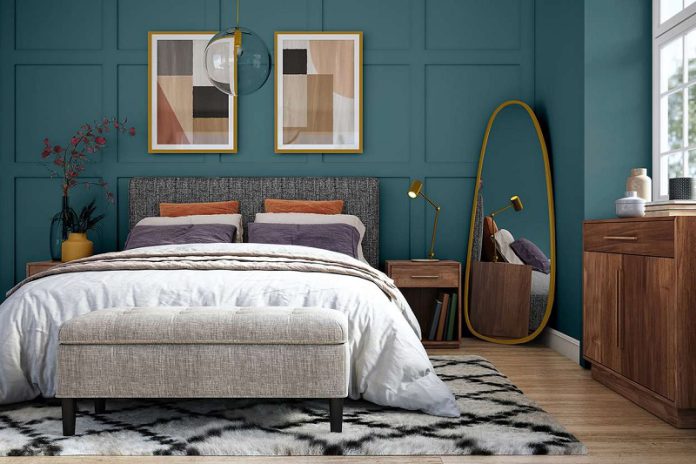 Mencoret.com – If you are a fan of the rustic style, you can bring it to your bedroom without having to make major changes. It is possible to add warm leather furnishings and raw wood accents without completely gutting the room. You can also use industrial storage to add a touch of rustic charm to your room.
A Color Scheme That Has a Vintage Look
To achieve this look, try a color scheme that has a vintage look. You can choose a color like Benjamin Moore's Shaker Beige HC-45, which is a mid-tone neutral. It works beautifully in two-toned interiors. It is also ideal with yellow or green hues. This paint color scheme will make your bedroom feel cozy and comfortable. You can choose a paint color that will bring out the best features of the room, including antiques and furnishings.
A distressed wooden headboard will add a rustic touch to your bedroom. Instead of using real wood, you can use plywood boards instead. They look just as rustic and beautiful as real wood. You can also use an old barn door as your headboard. Other ways to achieve a rustic look are to add a large distressed mirror.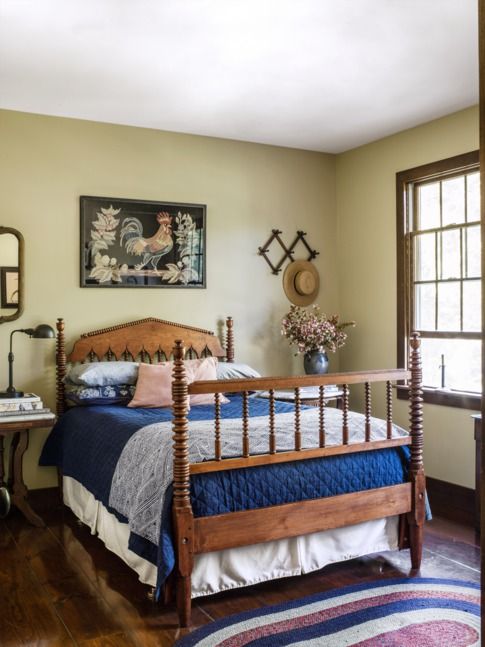 You can also try using bolder colors in your bedroom. You can use safari sunset, boho rust, or unrestrained earth tones. You can also use dark color tones for your walls if you wish to be more dramatic. You can also introduce darker colors into your bedroom by using accents like cushions and upholstery. You can also use textured area rugs to add texture to the room. These colors will give your room a warm look.
Reclaimed Wood Furniture Makes a Cozy and Inviting Space
You can use some unique items to add color and personality to your room. Old shoe lasts can be turned into wall light fixtures, while wooden reclaimed furniture makes a cozy, inviting space. Try mixing and matching different textures on the wall, including the bedding. This will give you a balance.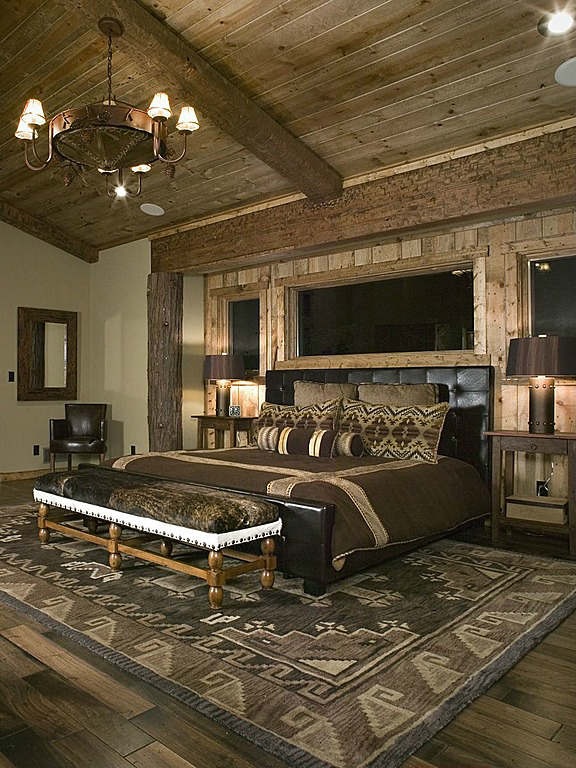 Rustic bedrooms do not need to be shabby chic – in fact, they can look very elegant when incorporated into a stylish bedroom. The calming nature of the rustic look can make you feel like you're in the countryside. This style is the perfect choice for a bedroom that is all about rest and relaxation.
Choosing Matching Colors for the Perfect Rustic Bedroom
Colors that can complement rustic decor include greens. Greens are natural hues, which evoke nature. They can instantly change the look and feel of a room. You can also use grays as they are the true neutral and can match most styles. You should also keep in mind that the psychology behind colours also plays a role. Choose colours based on the mood you want to create in your room. There are several ways to achieve the perfect rustic bedroom.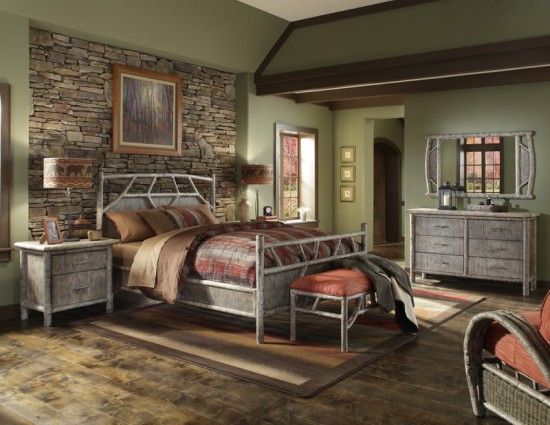 You can also use wood accents in the room. You can add wooden sculptures or artwork to the room. Also, you can add wood flooring. To balance the rustic elements, use brown or dark wood as an accent. While you're at it, don't forget to extend the rustic theme outside your home.