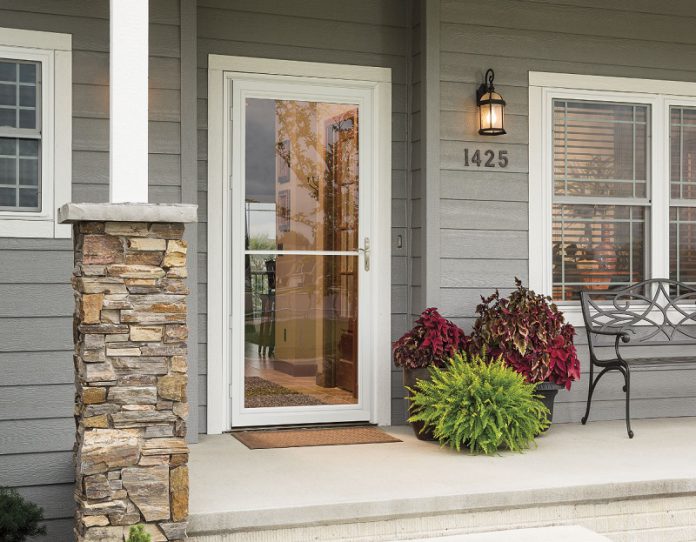 Mencoret.com – If you've been thinking about replacing your exterior door, there are several different types of Exterior Screen Doors to choose from. Retractable screens are a popular option for homeowners, and they're easy to install. They're often designed to fit different-width exterior doors, and they allow for ventilation and an unobstructed view of your yard. Many of these products also come with an insect screen that slides away when the door is closed.
Choosing a Design and Color for the Screen Door
Traditional screens can be made from a variety of materials, including aluminum, fiberglass, or wood. While aluminum mesh is typically tighter than fiberglass mesh, wood and glass are common materials used in exterior screen doors. Metal and vinyl doors are great for homes that receive a lot of traffic and need a higher level of weather protection. Wood doors can also be a nice choice, but they need special maintenance. If you choose a wood screen door, make sure you measure carefully. You'll also need to choose a design and colors for the screen door.
If you're going with a traditional hinged door, you can use the measurements of the door in front of it. Likewise, if you're looking for a retractable screen, you'll need to measure the inside doorjamb to make sure it's the correct size. Otherwise, you'll need to buy the next larger wooden model or cut the screen to fit. Similarly, if you're replacing a sliding patio door, you'll need to measure the door's panel to make sure the screen will fit.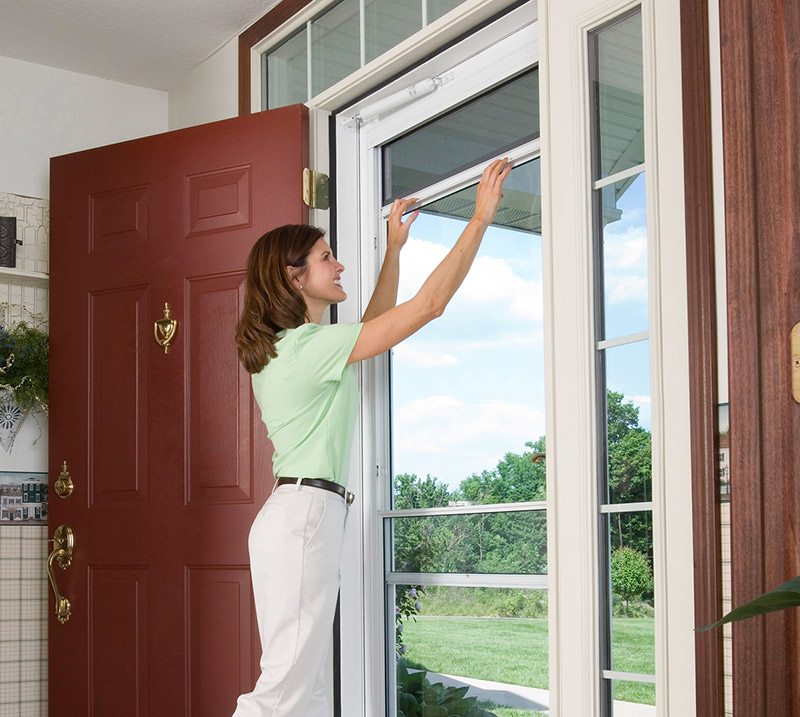 Screen doors are an important feature of a home, providing airflow and natural light while keeping insects out. They also increase curb appeal. Most exterior doors are capable of incorporating a screen door. You can even replace an old screen door with a screen door made of glass, a style known as a storm door. For an even better option, you can choose from two or more exterior screen doors. This allows you to enjoy the outdoors while limiting insects, while keeping your home comfortable inside.
Fitted Screen Storm Doors to Maintain Efficiency
Retractable screen storm doors offer the same benefits of a standard storm door, but are flexible to convert to a screen door when the weather starts to get bad. However, the process of measuring a storm door can be challenging, so you'll need to make sure you choose the right size. The best fit is one that fits snugly to maintain its energy efficiency and protection. Storm doors are also designed with overlapping edges, so they hide any gaps and hinges. Many storm doors even have a bottom expander that conforms to uneven door sills.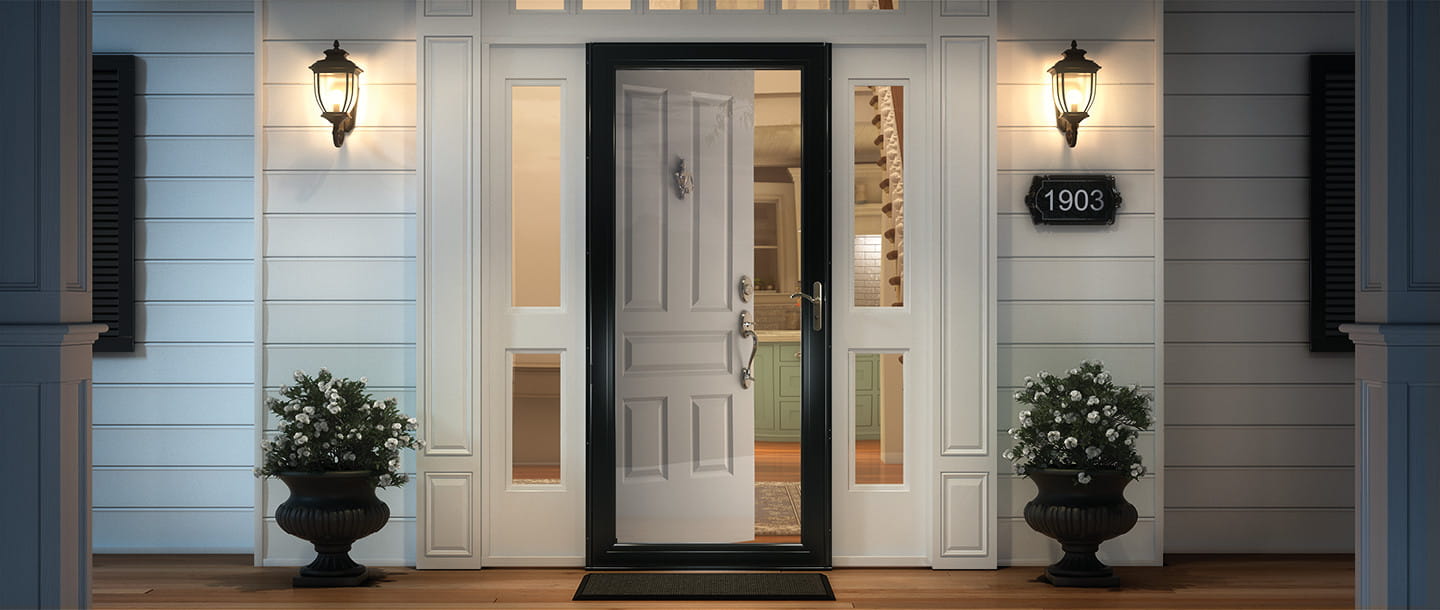 While there are benefits to both types of doors, one of the best benefits of installing a storm door is its durability. These doors are built of high-quality materials and can withstand heavy winds and rain without tearing down. Besides protecting your home from wind and rain, storm doors can also provide ventilation for your home.
Protection from Bad Weather and Better Visibility
Screen doors come in a variety of styles and materials. Screen doors, for example, are made of fiberglass or aluminum mesh, while storm doors are made of glass panels. While storm doors are made of a variety of materials, they are typically a better choice for homeowners who want a door that offers protection from severe weather and better visibility.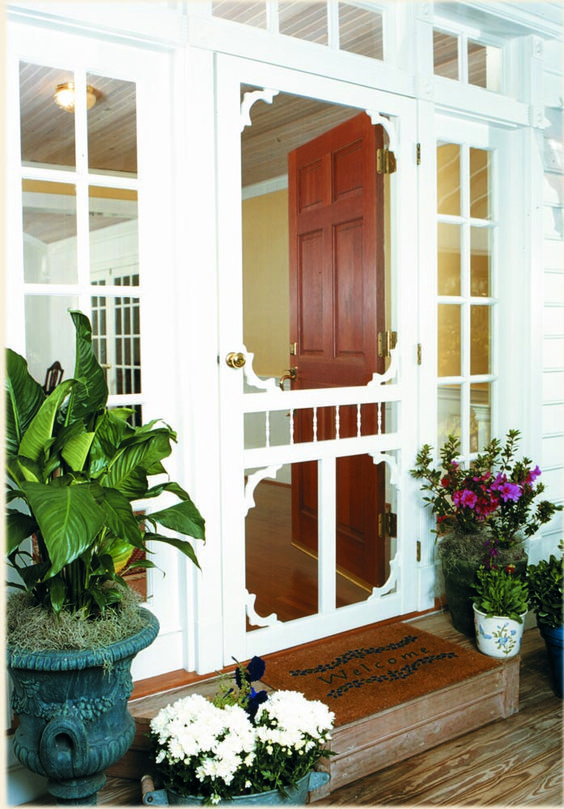 The choice of storm doors is also dependent on your climate. In colder climates, storm doors are necessary to protect your front door from extreme weather conditions, while in warmer climates, they're unnecessary. But if you're looking for an additional source of light and ventilation, screen doors are an excellent option.