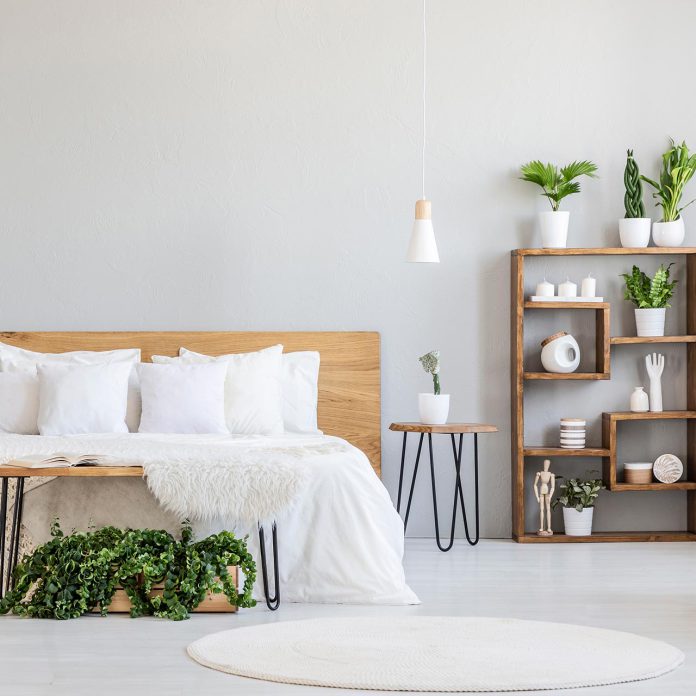 Mencoret.com – The foundation of any Scandinavian bedroom is a bright, neutral color scheme. Rather than white, grey is a great alternative and makes a lovely choice for walls, flooring, furniture, and decorations. This neutral shade allows for a wide range of creative choices and can be used for virtually any part of the room. For example, upholstered beds can be any color, as long as they're framed in the same hue as the wall paneling. Then, they can be coordinated with upholstered wall panels to complete the look.
Picking the right accessories can add a touch of personality to a bedroom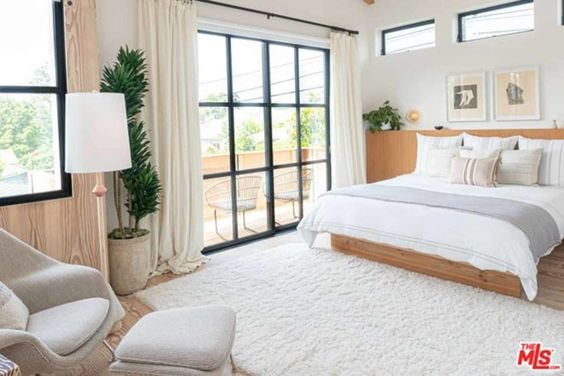 A Scandinavian bedroom features minimal clutter, luxurious throws, and bits of nature. The colors are generally light and subtle, with one or two predominant color schemes. Most Scandinavian bedrooms feature either all-white walls, or a dark feature wall. Adding colorful textiles can give an overall sense of warmth to the space. Choosing the right accessories can add a touch of personality to your Scandinavian bedroom. You should also consider the functionality of each piece of furniture.
Classic Scandi Room emphasizes functionality over aesthetics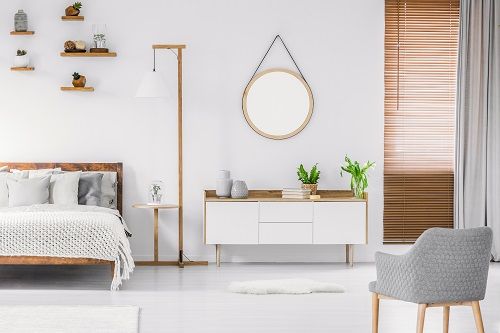 Although the Scandinavian style is minimalist, it can still be extremely beautiful. In contrast to modern designs, classic Scandi spaces emphasize functionality over aesthetics, with lots of negative space. Although minimalist-style bedrooms are often cold, a Scandi-styled room is both comfortable and inviting. Muted colors and neutrals help capture the natural light and minimize the chance of a bedroom feeling overly cold. You can use a variety of color combinations, including a sprinkling of greens.
White linens and wooden interior provide plenty of natural light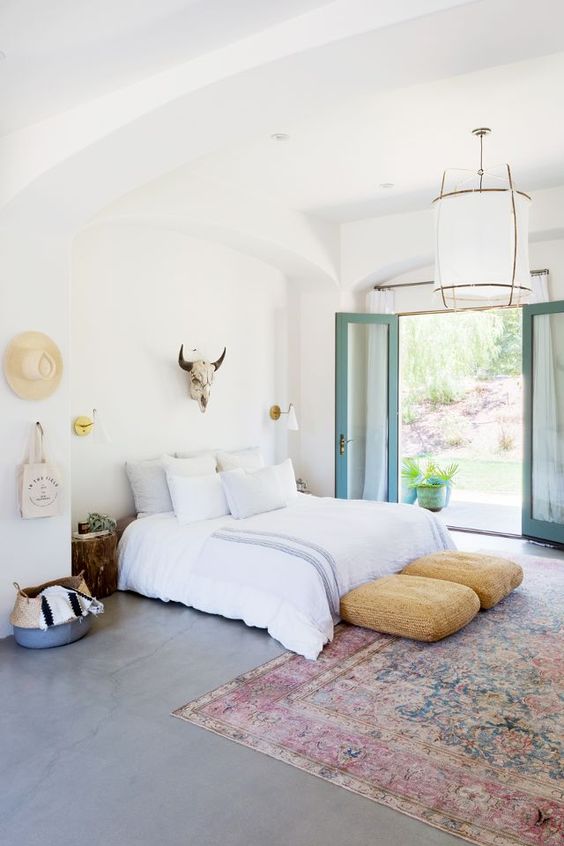 A sink-in bed, white linen, and flowing sheer curtains are a few key features of a Scandinavian bedroom. White linen and wooden interiors provide ample natural light, making this design style a favorite of many people. The clean, timeless look makes Scandinavian design an easy choice for many people. Even though the Nordic style is quite minimalist, it does still offer subtle hints of color to make it more interesting. You may even be surprised to discover that a Scandinavian bedroom can be decorated in any color palette, with a combination of modern and rustic designs.
The white cathedral ceiling of a Scandinavian-style bedroom is an ideal choice for a minimalistic bedroom. The white walls and wood bedside tables blend beautifully with a light grey rug. A large beige tufted headboard on the bed top adds a Scandinavian touch. The white upholstered headboard, framed artwork, and basket-hood pendant lights give the space a cosy and inviting feel. A traditional fireplace sits in the background, while the white concrete floor beneath the bed complements the bare wood.