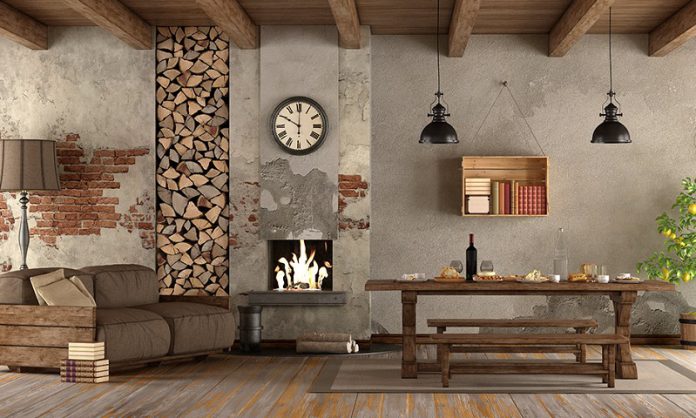 Mencoret.com – Farmhouse-style interior design is very practical, with a minimal aesthetic. Typical farmhouse interiors feature large, bleached wooden beams. These beams can be placed in any arrangement, but are the center of attention. They can be painted white or left natural to bring a contemporary look to a farmhouse. A farmhouse interior design also includes rustic details such as a wooden apron sink and white china. You can add more rustic accents to your space by adding a gallery wall or a standing lamp.
Farmhouse Style in Warm Neutral Colors
Farmhouse interiors are typically painted in warm, neutral colors. They can include natural blues and greens, as well as soft whites. You can also opt for cool neutral colors, such as beige and gray. The farmhouse style is all about getting in touch with nature, so make sure to incorporate natural accents wherever possible. If you don't have the budget to buy new furniture or decor, you can always opt for thrifting stores to add farmhouse charm to your home.
A farmhouse style interior design is a timeless style that was originally popular in early American homes. It is simple and easy to adopt and allows you to add your own personal touches. This style is also great for staging your home. However, it's important not to overdo it, because it will detract from the casual farmhouse feel.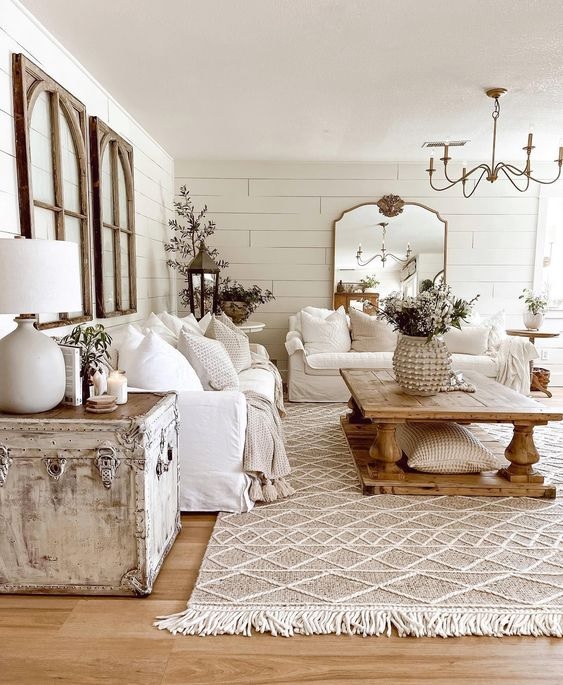 Typically, a farmhouse-style home uses neutral colors and natural wood tones to create a relaxing environment. However, some modern farmhouse interiors use bolder colours to add a splash of cheer. New colors like sage green and navy blue have been incorporated into farmhouse interior design. Farmhouse interiors can also be stylish without the use of prints or other decorations. Instead of patterned wallpaper, you can use simple illustrations such as geometric patterns and stripes.
Perfect and Comfortable Environment for Family to Enjoy
The beauty of farmhouse style interior design is that it is flexible. It gives you the flexibility to use your vintage furniture and personal decor collection. The key is to find the right place for all the things you love. It is a style that works for everyone and is extremely accessible. The warm, cozy vibe is the perfect environment for your family to enjoy.
Farmhouse-style interior design is also a good choice for those who are new to home interior design. Farmhouse decor can be inexpensive and easy to incorporate into your home. Wooden surfaces add a classic cottage appeal to a space. Wooden surfaces also age beautifully, making them a good choice for a home. Other materials that are often used for this style include concrete and stone.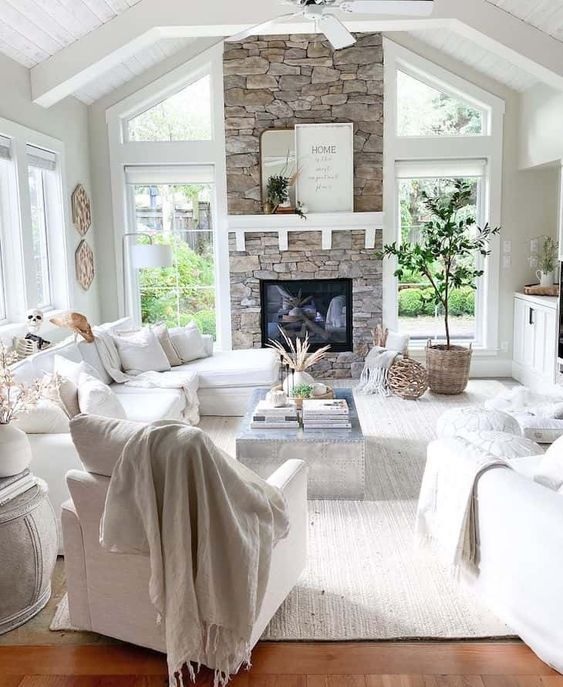 While farmhouse-style interior design is rustic, it can also be whimsical. It's possible to use a variety of accent colors and textiles to give your home a playful feel. For example, you can mix black and white floral patterns with vibrant colors and geometric shapes to add visual interest. The farmhouse style does not need to be too cluttered, though. For a farmhouse style interior, it's important to remember that the decor will be in heavy use, so you should avoid items that are easily breakable.
Ideal Choice for a Simple Countryside
Farmhouse interior design is an ideal choice for those who want a relaxed, uncluttered atmosphere with a rustic look. With rustic accents and a simple color scheme, a farmhouse-style bedroom can be surprisingly simple. Many of these interiors feature a large, comfortable bed with a high wooden headboard and attractive old-fashioned supports. You might also find a simple desk, table or banquette at the foot of the bed.
Adding rustic touches to a farmhouse interior will bring a modern country touch to your home. You can use modern or vintage pieces of furniture and accessories. Farmhouse-style decor also works well with industrial-style elements, such as a sliding barn door or a stylish wooden coffee table. And if you're looking to add a touch of texture, you could buy a vintage farm table as a console table. While this design might be a bit on the shabby side, it's still very functional and can be an excellent accent piece to a sectional sofa.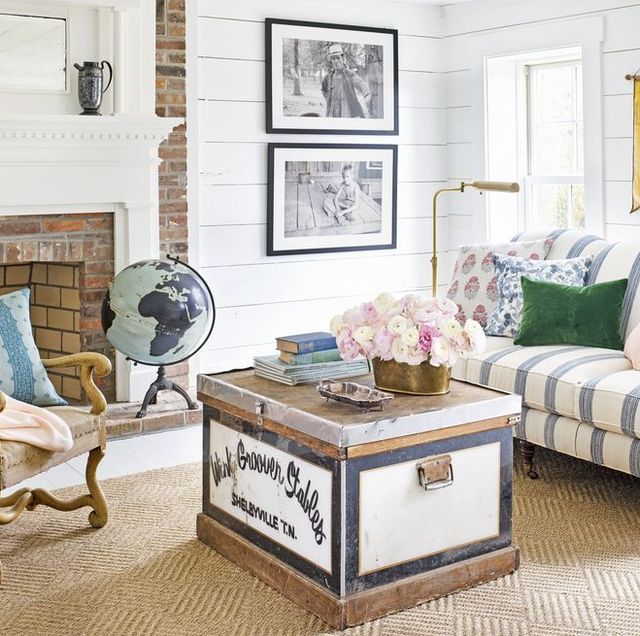 While traditional farmhouse interior design is often described as "country chic," modern farmhouse interior design takes this idea to a new level. With open floor plans and soaring ceilings, this style offers a calming, comfortable atmosphere. Modern farmhouse designs can also incorporate clean lines, vaulted ceilings, and large covered porches.