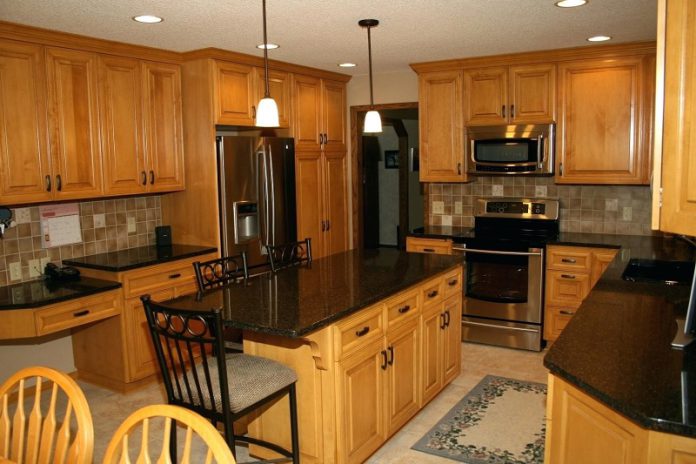 Mencoret.com – You don't have to give up the look of a beautiful kitchen to save money on a new countertop. You can find many affordable options, including laminate, tile, and stone. These materials are less expensive than other types of countertops and will not show wear and tear, meaning you can save money in the long run. You should also keep in mind that the grout lines may stain, so make sure to seal them frequently.
Consider Using Recycled Glass Countertops in the Kitchen
If you can't afford marble or granite, consider recycled glass countertops. They are beautiful and low-maintenance and can look just as beautiful as a granite countertop with minimal maintenance. Recycled glass countertops are also a good choice for an eco-friendly kitchen. This type of countertop does not require sealing and is easy to clean. If you want to save money, consider using recycled glass countertops in your kitchen.
Solid surface countertops made of polyester or acrylic are inexpensive and incredibly durable. They are also easy to clean and can be repaired if needed. Solid surface countertops are also available in a variety of colors, so you can match them to your backsplash and sink. Laminate countertops are one of the cheapest ways to update your kitchen and start saving money immediately. You can purchase an entry-level version for about $25 per square foot, and you can upgrade the look to marble or stone by choosing a different color.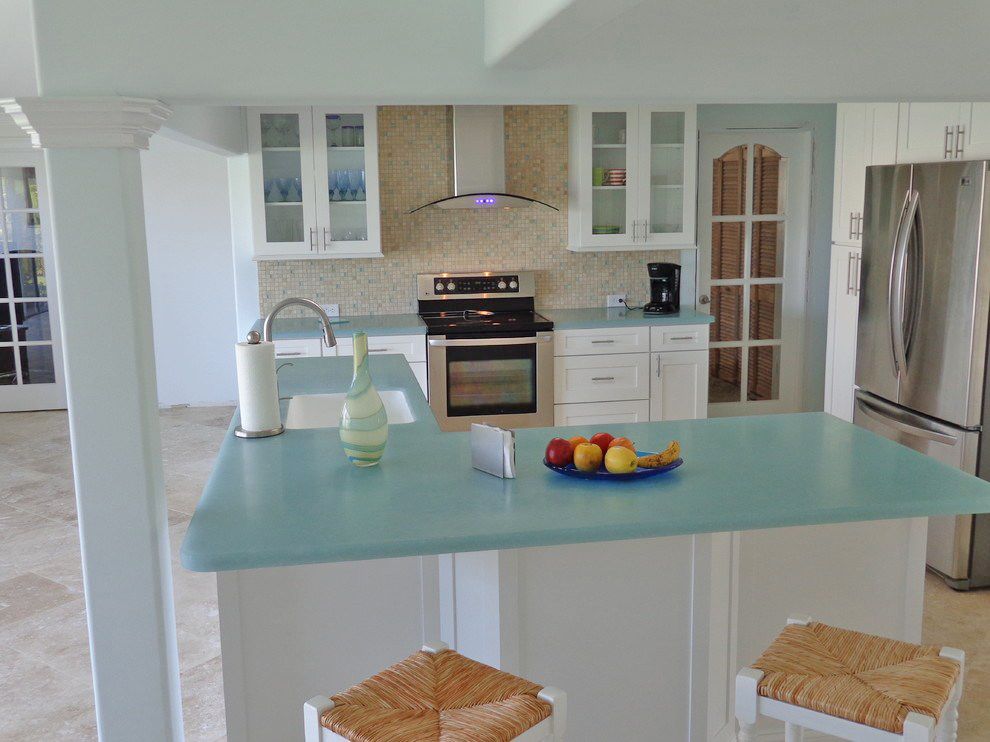 Inexpensive kitchen countertops are still attractive and durable. For example, the Formica Group sells black shalestone countertops, a deep charcoal gray laminate with subtle variations. These materials are inexpensive, but you have to be careful when slicing them. The laminate could peel or burn. If you're not careful, you'll end up spending more money in the long run than you have to.
Finding Budget-Efficient Desk Options
Another way to upgrade your countertops without spending too much money is by painting them. Most paint kits have epoxy layers that protect them when poured, so you can get an updated look without spending a fortune. However, painting your countertop yourself requires more effort than buying a new one, but the results are well worth it. It is also cheaper than laminate or Formica, which can be expensive materials to replace. When you find a budget-friendly countertop option, you'll be glad you did.
Laminate countertops have come a long way since the days of dated Formica. Apartment Therapy recently did a detailed breakdown of the differences between these materials. You can find laminate countertops for as little as $20 to $30 per linear foot compared to a hundred or more for solid surfaces. And since the labor for installing laminate countertops is generally cheaper, you can save up to $1,000 compared to solid surface countertops. You can still save a few hundred dollars when using this material, but keep in mind that you should consult a professional if you're planning to use it in your kitchen.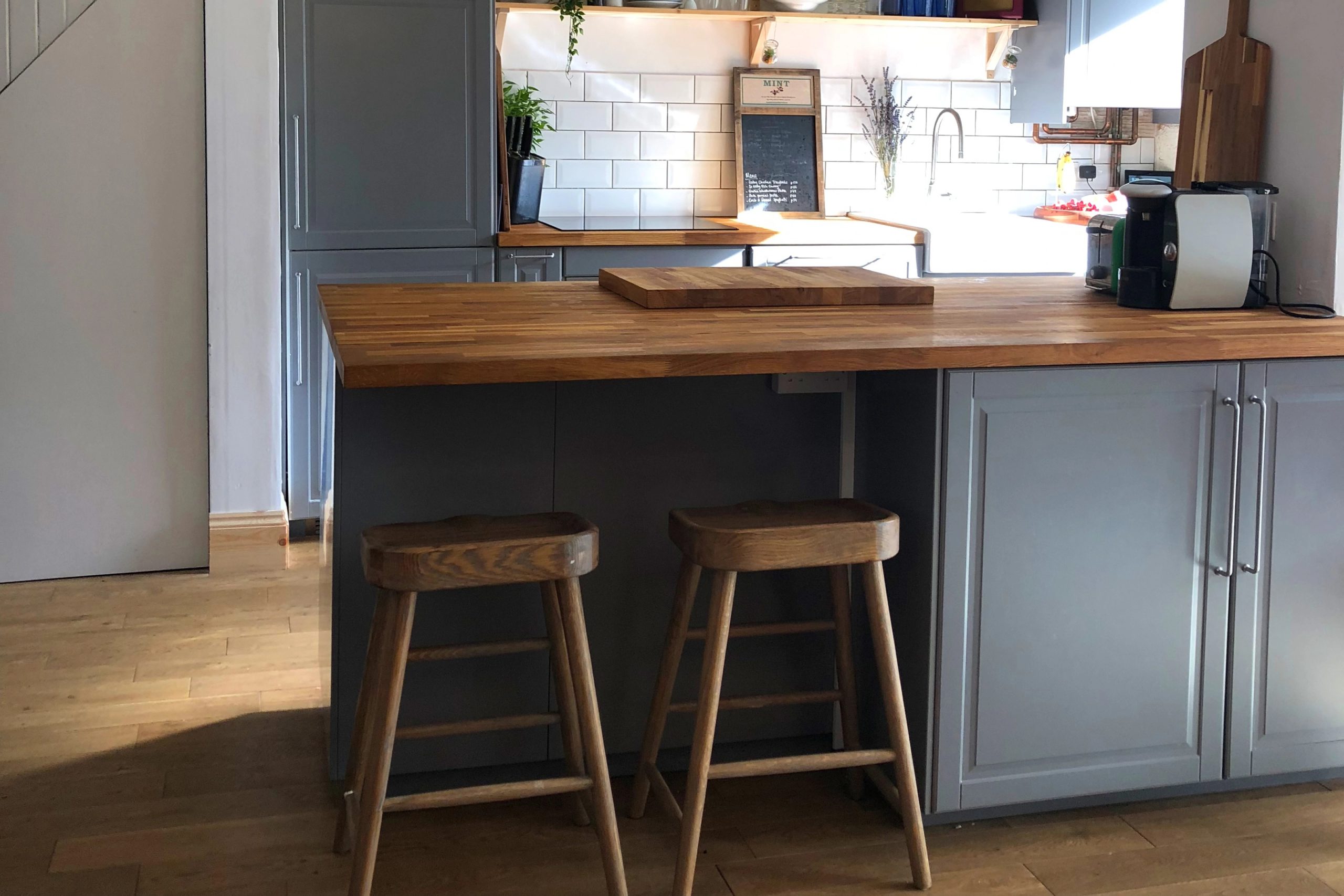 Wood is another inexpensive countertop option. Wooden countertops can be made into many shapes and sizes, and some types are easy to install yourself. You can also purchase large sheets of butcher block at home improvement stores. However, it's important to keep in mind that wood requires regular maintenance, such as waxing every three months. This is especially important if you're working on a budget and enjoy DIY projects. If you're not sure about the skills needed to install a wood countertop, tile is the way to go.
Upscale Look Without Spending Too Much Money
Another affordable option is soapstone. This natural stone is rustic and casual and would look great in a rustic or old world kitchen. It comes in off-white, white, and gray shades, and is highly durable. It's also a good option if you want a low-maintenance kitchen. But if you're on a tight budget, you should consider soapstone if you're looking for a high-end look without spending too much money.
While granite and quartzite countertops are more expensive, you can find a more affordable alternative. Engineered quartz is an excellent alternative to natural stone, but it is also less heat-resistant than granite. It can also scratch cutting boards. However, it's best to consult a professional before making any major changes to your kitchen countertops. These inexpensive materials may not be right for your budget, but will give you the look you want at a reasonable price.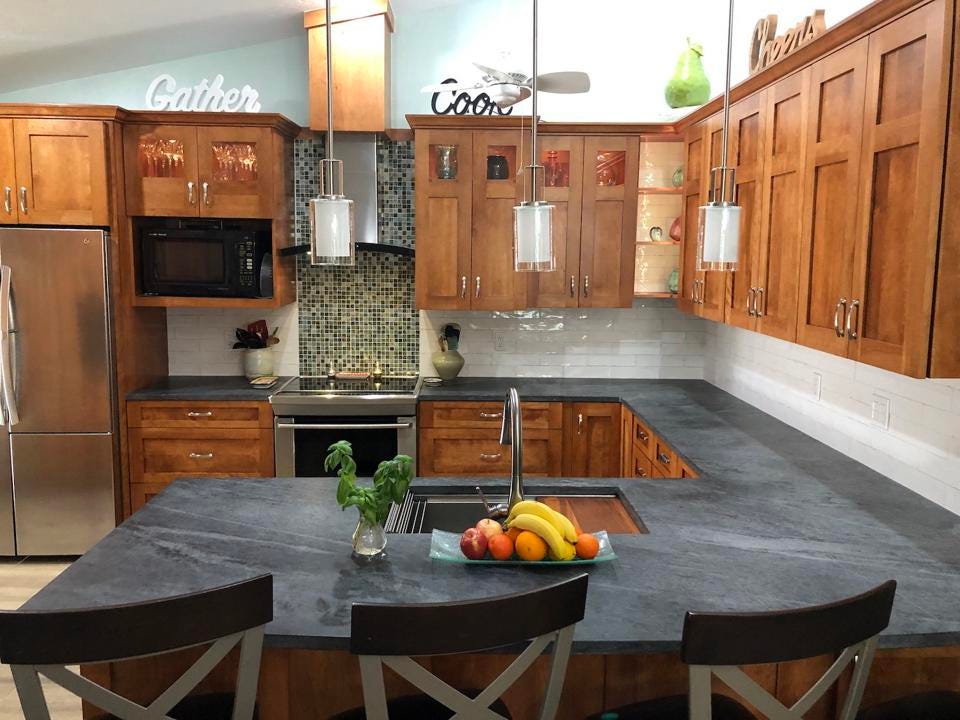 Granite and marble countertops are among the most expensive kitchen materials, but they can also be very beautiful. The price per square foot of granite countertops is considerably lower than that of natural marble or quartz. And they come in a wide variety of colors and patterns. Choosing the right type of countertop for your kitchen is crucial to keeping costs under control and your kitchen looking beautiful. And remember that quality is not cheap. Inexpensive Kitchen Countertops Can Be a Great Investment