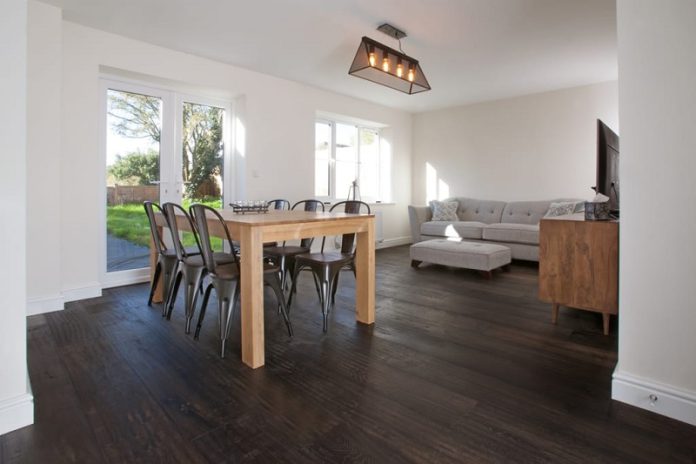 Mencoret.com – Dark wood floors add sophistication and richness to a room. While dark wood is very popular in home design, this style can be made to look light or heavy, depending on the material you choose. Here are some tips on how to decorate with dark wood floors. You can choose light-colored walls to complement dark wood floors. Also, consider the effect of using light-colored paint on a dark wood floor. This will ensure that it does not overwhelm the space.
Creating a Dramatic Effect on the Floor
If you're trying to create a dramatic effect, match the furniture to the floor. Use rugs in a light color to complement the look. Dark wood flooring works well with light-colored furniture. You should choose light-colored furniture that is a few shades lighter than the floor, but not too far. Adding too much contrast will make the room feel harsh. However, if you'd like to make a dramatic effect, consider using matching wood furniture.
Dark hardwood floors are harder to keep clean than lighter-colored floors. While it may be easier to keep a dark floor looking brand-new, they are also more susceptible to scratches and dings. Dark-colored floors will require more frequent vacuuming and sweeping, so it's important to use furniture pads and shoes whenever possible to avoid scratching the wood. A dark-colored floor can also make a room feel smaller than it really is.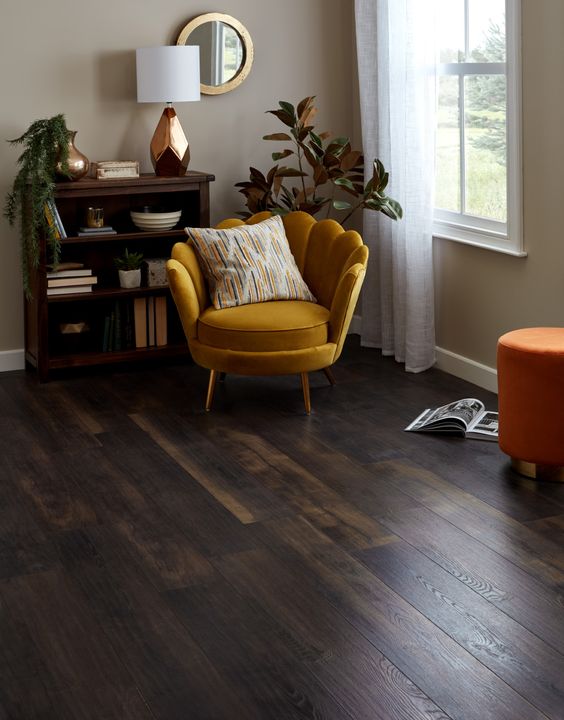 While dark wood floors are attractive, they may not be the best choice for your home. Dark floors can make a room feel smaller, so make sure to paint your walls a light color. Likewise, if your room has little natural light, use white walls instead of dark wood. This will avoid making the room feel cramped. You should consider installing dark floors over a concrete slab if possible. In any case, you must choose a floor covering that will not interfere with the existing lighting in the room.
Consider Placing a Carpet Pad in the Room
Dark wood floors can be expensive. You can add a rug to the room to break up the monotony. If you can't afford to buy a new hardwood floor, you can opt for a rug instead. Rugs are great for adding a soft, relaxing atmosphere to a room. And you can always opt for a classic rug department if you want a more traditional look. There are so many options available today!
Dark wood floors don't tend to attract dust as much as carpet does, but this doesn't mean you should ignore dirt on your floors. You should wear shoes or socks when you are walking on a hardwood floor to avoid scratching your wood. A vacuum cleaner attachment can help you clean smudges and small patches of dust without having to spend time on sweeping the entire floor. You should also invest in a good quality vacuum cleaner and dry mop to prevent scratches from falling on the floor.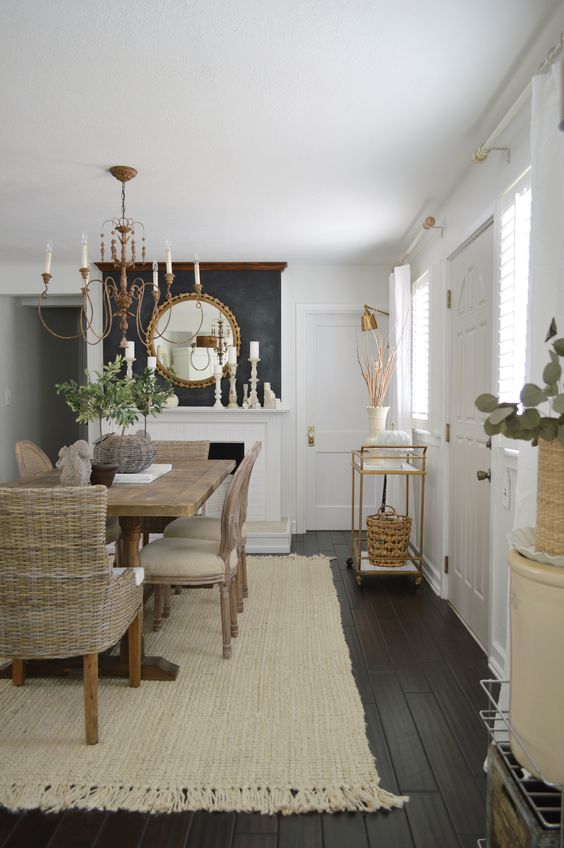 You can choose between light or dark wood floors. If you're planning to sell your home in the future, consider installing dark wood floors. They'll add value to your home. And according to the National Wood Flooring Association, a new floor will raise your home's value. Besides, dark wood can transform the entire room into an elegant and stylish space. Furthermore, dark wood tends to retain its look for longer. And unlike light floors, dark hardwoods don't fade as easily and are more attractive in the long run.
Choosing The Right Paint for Walls and Ceilings
Choosing the right paint for your walls and ceiling will depend on the overall color scheme of your home. Light walls and cabinets will help you achieve a neutral, earthy feel. However, if you want to add some color to the room, try painting the walls with a pigmented shade. You can also echo this hue by using patterned flat-weave rug or kilim. Together, these elements create a cozy feeling that's sure to impress.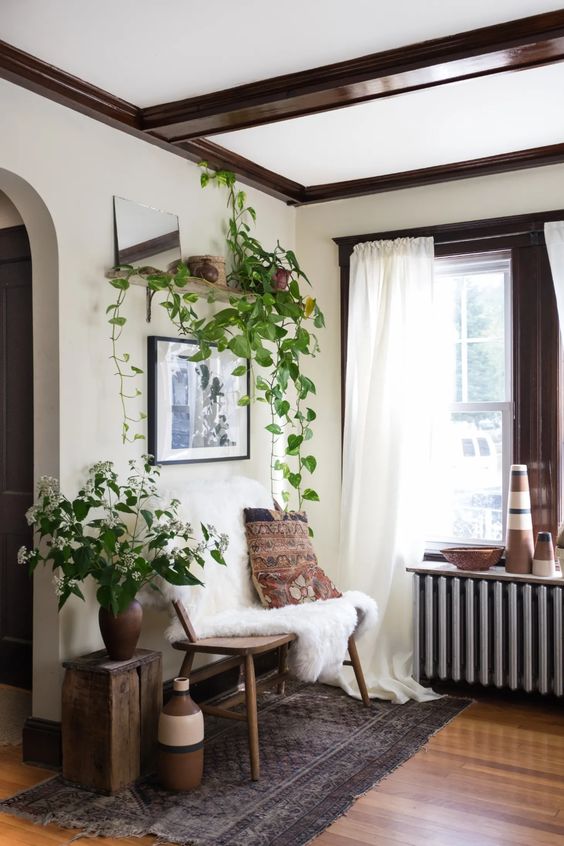 When installing dark wood flooring, make sure you choose the right kind. Some flooring manufacturers sell engineered wood flooring that features multiple layers of material glued to the wood veneer. This flooring type is ideal for basements, concrete slabs, and radiant heating systems. But if you don't like the look of engineered hardwood, you can still opt for solid hardwood floors or go for a more rustic and antique look. Regardless of the type of flooring, make sure the wood is properly finished.