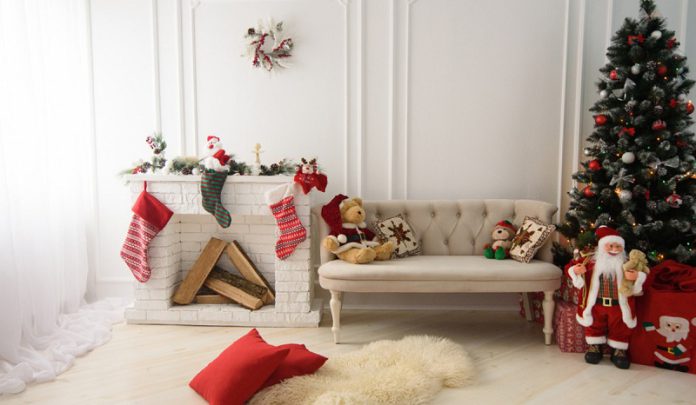 The holidays are here, and your friends and family will be visiting soon! Knowing how to prepare your home for the holidays can make the season more enjoyable—from the moment you walk in the door until the last peal of laughter. With just a few simple tips, you can make your holiday celebrations go smoothly so that everyone has a merry, memorable time.
If you want your house to be fully prepared for the holidays, here are the things you can do now:
Declutter
Decluttering isn't just about making your life easier in the long run – it sets the stage for holiday entertaining and festive family gatherings to follow. Purge, donate, or otherwise remove items you no longer want or need from every room. The goal is to have selected items that really spark joy in your home and environment.
Spruce up the main spaces
With the holidays around the corner, it's a good idea to start making your home festive. It'll be great for entertaining guests and will make you feel cozier during the winter months.
Transform any room of your home into a tribute to the holiday season by adding freshly-cut branches to create a beautiful arrangement or adorn with garland and colorful ornaments for a festive look.
Stock up on essentials
To ensure you have everything you need to create a picturesque holiday, stock up on all the essentials. Make the time to go to the grocery before the holidays begin. Fill your cart with seasonal deals on all of your favorites, like paper products, soaps, and more.
Don't get caught unprepared for the cold, but don't waste money stocking up on products you can live without. Learn what you need to have in your stockings and pantry this winter before it's too late.
Get your furnace ready
In preparation for the winter holidays, you will want to consider having your furnace checked and serviced. This can ensure your home stays optimal this holiday season. In general, an annual service will keep your heating system running like new. It would be ideal to schedule a furnace inspection and repair in your home in late fall or early winter.
When to call for a professional heating repair
If you're thinking about fixing up your home before winter, it's common to start with a furnace repair. The furnace is often the dominant appliance in your basement and the one that has the greatest impact on energy bills, so any work to increase efficiency will be well-rewarded.
If your heating system is making a weird noise, or if you smell gas or your pilot light keeps going out, or the floors are cold even when the thermostat is set at 70 degrees, then it's time to have your heating system checked.
There is a time for DIY projects and a time to call the professionals. Who can repair a professional furnace? A professional heating service company of course. Do not attempt a repair, especially if you do not have the required skills and tools to do so. Book a service with your trusted HVAC professionals in your local area!